About
We are a small consultant company specialized in supporting research, development and innovation ICT business especially focusing on internet services and digital content.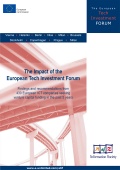 In the past 15 years we have organized over 200 seminars, conferences, panel discussions and informal gatherings in the Czech Republic and abroad. We have become a trustworthy source of information and contacts for entrepreneurs, managers, investors, media, researchers and developers.
Since 2002 we have provided a number of companies and university research teams with business plans development and coaching. We help them to develop strategies, to network with foreign partners and to fund their innovation projects from both the private (venture capital, business angels) and public programmes supporting R&D.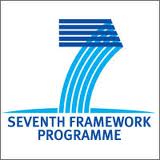 For more than 10 years we have been providing information and consulting services supporting participation in European R&D projects (especially within EU Framework Programmes). We help clients to develop project proposals or find suitable foreign partners. We do not offer only the general information about rules and procedures related to the programme participation, but extend it with vertical knowledge and contacts thanks to professional background of our team, our foreign partners and the international networks we are a part of.
We are the co-founders of the global business First Tuesday network (1999). We were publishing the Virtual Innovation Park (VIP) – one of the first e-commerce related websites in the country – for 15 years (since 1995). In 2010 we initiated forming a non-profit Brnopolis project to support international city development, as well as the Brno Expat Centre and TEDxBrno.
Our activities
Innnovation entrepreneurship, business plans development, coaching of start-ups & growing IT companies
Cooperetion between companies & university research, joint projects
Strategy development, data & process modelling
R&D funding: venture capital, business angels and EU Framework Programmes
ICT market with focus on internet services & digital content
Curation of specialised & networking events for innovators & creative professionals across fields
Marketing and social networks  (connecting the online and real worlds)
Unconventional forms of education