Brno success stories: GreyCortex – Another Cyber Fighter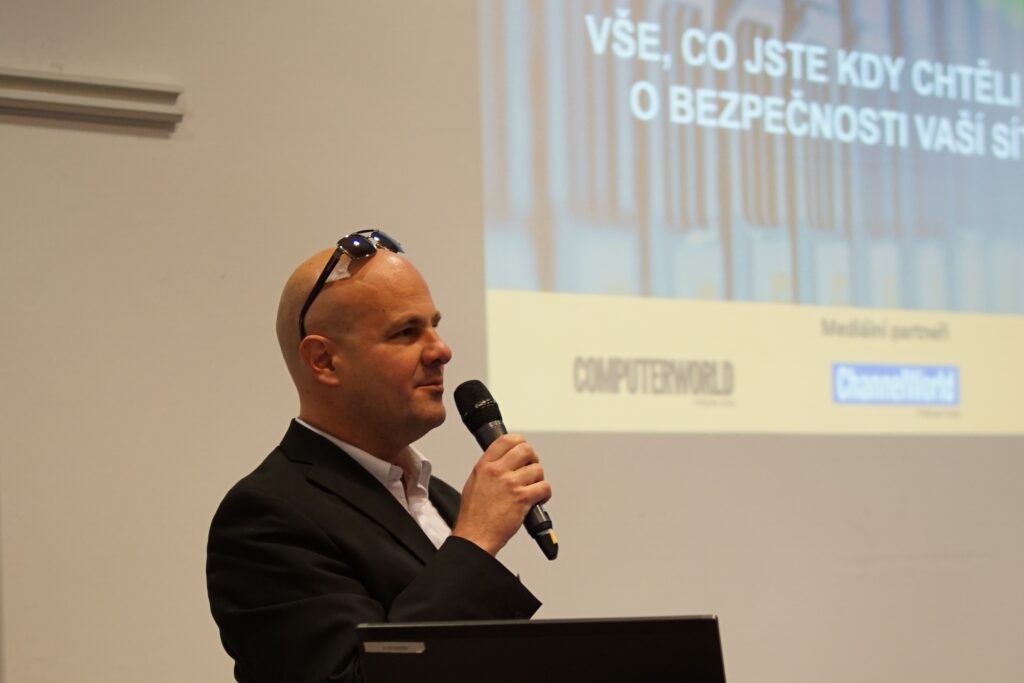 GreyCortex is another Brno based company doing successful global business in the field of computer security. Taking into account AVG, Avast, Flowmon Networks, Safetica and the Slovak ESET, our region can be recognised as the location of famous security brands. GreyCortex protects companies against computer network threats. It serves over 500 business clients in 15 countries worldwide.
I spoke with GreyCortex CEO Petr Chaloupka about the ups and downs of doing business from Brno and the key factors to their success. Theirs is the 16th in a series of interviews I am conducting with the personalities behind notable Brno companies that operate internationally.
GreyCortex's story started in 2009 with an academic twist when an ethical hacker and a researcher met at university. Formally the company was founded by eight people in 2016 when Petr joined the team while bringing the Y Soft investment of USD 1.3 million in exchange for its 40% stake in GreyCortex.
Now, the technology and the product represent a cybersecurity monitoring solution for enterprise and industrial networks. It includes network detection and response tools that visualizes network communication within all connected devices, analyses network traffic and detects malicious activities and advanced threats.
Product and Business Model
The software is being sold through a network of distribution partners. On its mission to become one of the top network security vendors in Europe GreyCortex has already built a strong position in distribution networks in the Czech Republic and Poland. GreyCortex also became one of the few selected products in the global ESET Technology Alliance. Outside the focus area the product proved its value to the users worldwide – in Japan, Hong Kong etc.
The clients include organisations in both public and private sector like Česká pošta (Czech Post), Kiwi, Prague University of Economics, defence industry, Ministry of Foreign Affairs, CD Projekt RED (Polish game studio) or a Japanese prefecture Hyogo.
The main business model is based on license fees and support, but the new alternative of subscription and SAAS (software as a service) is growing.
Revenue-wise the Czech market is dominant with about 70% share, but the share of foreign markets is growing rapidly. The overall revenue enjoyed 60% growth in 2021/22.
GreyCortex received awards in the Deloitte Fast 50 Rising Stars contest, the EY Cybertec Trophy Space Innovation and was named in the Gartner reports.
Home city of Brno
GreyCortex is proud of being located in Brno. The address has never been a barrier for developing the company outside the capital. That is why the main product has been named Mendel referring to the famous geneticist connected to the city.
Cooperation with Brno universities and sharing the building of the South Moravian Innovation Centre with other start-ups helped the team a lot in the beginning.
The company bets on the future – its technology is unique and ambitions are global, which makes it a great opportunity for international talents. Not only by having internal communication in both Czech and English, but also by offering internships for university and high school students. It currently employs 35 people, most of whom are based in Brno.
Travel connectivity to foreign transport hubs is still a handicap, a faster train connection to Vienna or Prague would make business life easier. Nevertheless Brno is doing well and has a solid dot on the Central European map of the IT business scene.
---
Prior to joining GREYCORTEX, Petr spent many years leading teams at AVG Technologies (now Gen) as well as Comguard, where he was CEO. He also held the position of CIO at Konica Minolta Czech Republic, where he focused, among other things, on defending them against cyber threats and minimizing risks.
GreyCortex in numbers
| | | | |
| --- | --- | --- | --- |
| | 2019 | 2020 | 2021 |
| Turnover (in mil CZK) | 14.5 | 23.2 | 35.2 |
| EBITDA (in mil CZK) | 0 | 9.6 | 18.4 |
| Employees worldwide | 32 | 34 | 30 |
| Employees in Brno | 30 | 32 | 28 |
| Share of R&D costs (in %) | 51 | 49 | 37 |