Brno Success Stories: Safetica – Internal Security Guard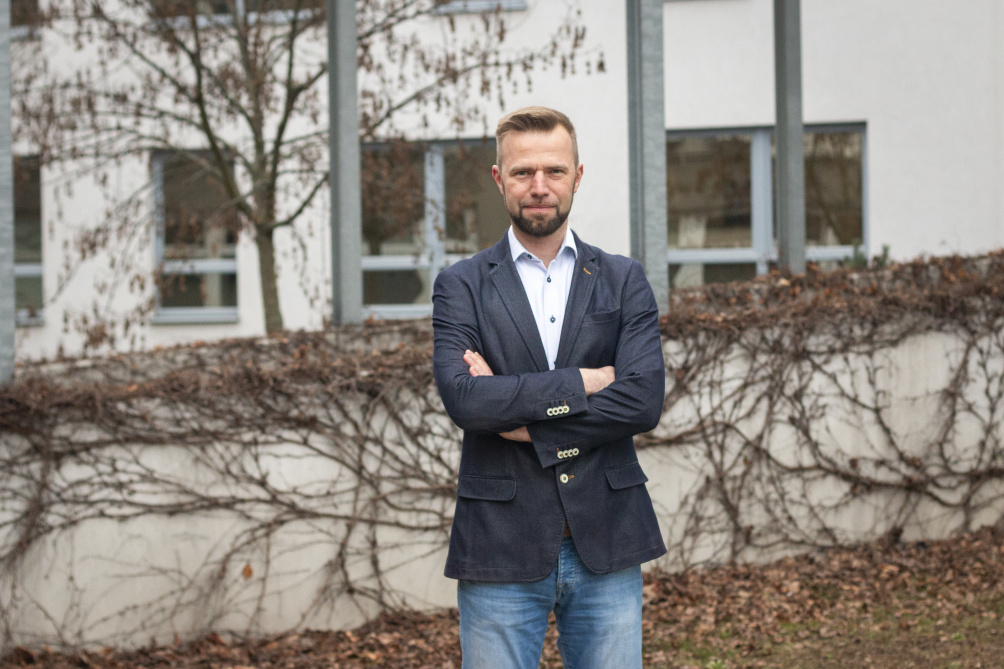 Safetica is another Brno based company doing successful global business in the field of computer security. Taking into account AVG, Avast and the Slovak ESET, our region can be recognised as the location of famous security brands. Unlike the others mentioned, Safetica protects companies against the insider threats. It has a turnover of over USD 9 million, 50% growth and over 4,000 clients in about 120 countries worldwide.
I spoke with Safetica CEO Richard Brulík and the strategy officer, Petr Žikeš, about the ups and downs of doing business from Brno and the key factors to their success. Theirs is the 14th in a series of interviews I am conducting with the personalities behind notable Brno companies that operate internationally.
Safetica was founded in 2007 as a student start-up (under the original name of Cosect) offering USB and PC hard disk encryption after the founder's personal experience with losing a flash disk with valuable data. Now, Safetica provides solutions of data loss prevention for companies in South America, the US, Middle East and elsewhere. The Czech market represents about 10% of revenue. The total number of employees is 110, most of whom are based in Brno.
Product and Business Model
Safetica has developed a security management system that can be customised by setting rules and user rights. It can track in real time what data employees access, copy and share with the external world. Its clients include organisations usually in the government, finance, production and logistics sectors like Hyundai, McDonald's, Coca Cola or Doosan. The typical number of protected workstations ranges from hundreds to thousands. Other examples include law offices and smaller clinics.
When comparing to competitors, Safetica clients appreciate easier and faster implementation and the right balance between security and productivity. In other words, company data, intellectual property and copyrights can be protected without employees being disturbed all the time by restrictive software actions.
The licensed software is being sold through a network of about 200 implementation partners in over 100 countries. The business model is based on license fees. Since last year there is a new version based on the SAAS (software as a service) business model.
Both Richard and Petr mention technology alliance with the Slovak ESET company that helped in opening the right doors to the key players and potential partners on foreign markets. Safetica focus is on regulatory compliance – the need to comply with state regulations (for example GDPR), vertical-specific laws and policies – protecting clients from legal and reputation issues keeps Safetica among the world's top producers of its kind.
Brno as a Global Security Brand
With no doubts, Brno plays an important role in growing the company. The number of IT graduates, accessible talents and sharing know-how with other globally successful IT companies result in the Safetica competitive advantage.
In the early days, cooperation with Brno universities and mentoring from the South Moravian Innovation Centre were important success factors. A half of the current workforce came to the company as university graduates. Now Safetica is looking for more senior candidates.
Brno has changed a lot over the last years. Significant improvement of the city infrastructure, cultural life and the gastronomy scene contribute to a more competitive location in attracting foreign talents. The company internal communication is in English, one board member has a global reach and more expats are supposed to be recruited in the future.
Although travel connectivity to foreign transport hubs is still a challenge for anybody doing international business, Brno is on the right track to profile itself as the Central European technology centre.
---
Safetica in Numbers
| | | | |
| --- | --- | --- | --- |
| | 2019 | 2020 | 2021 |
| Turnover (in mil CZK) | 104 | 165 | 230 |
| Employees worldwide | 72 | 75 | 96 |
| Employees in Brno | 62 | 67 | 80 |
| Share of R&D costs (in %) | 56 | 58 | 61 |