Brno Success Stories: Ximilar – Searching for Images Similar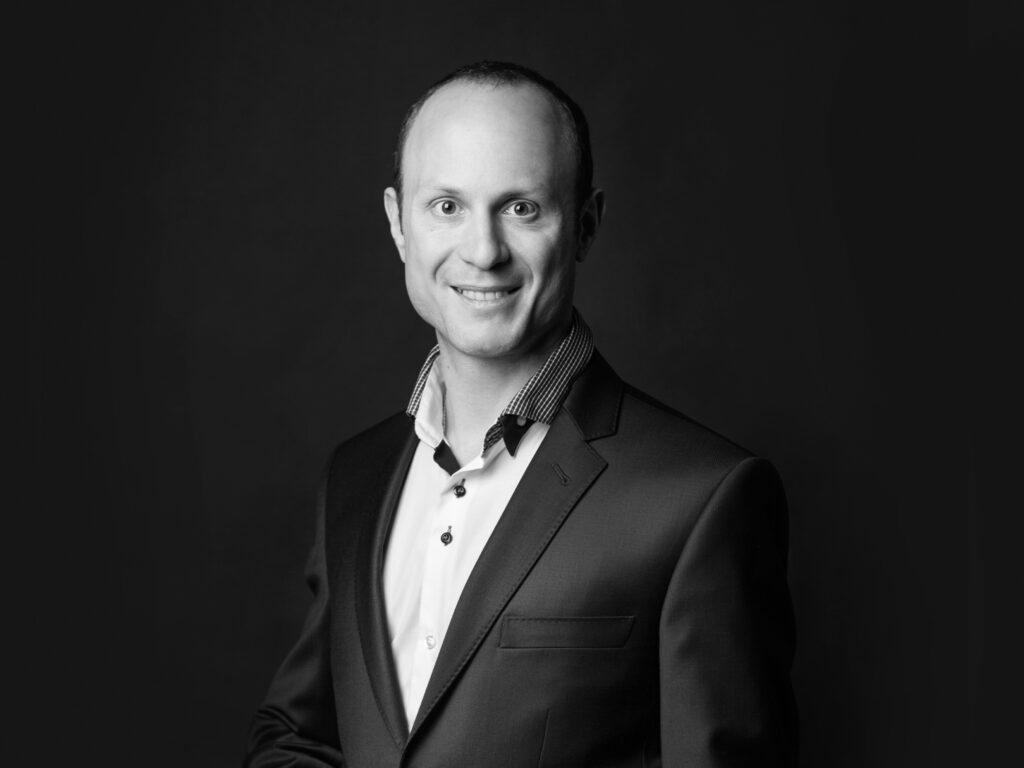 Ximilar is one of the Brno based start-ups that have their roots in the academic research of Masaryk University. The software company is building solutions for smart visual data processing based on machine learning – mainly visual search, image recognition and object detection.
I spoke with Ximilar CEO David Novák about the ups and downs of doing business from Brno and the key factors of their success. This is the 15th in a series of interviews I am conducting with the personalities behind notable Brno companies that operate internationally.
David founded the company in 2017 with his diploma student, following up their cooperation in the research of machine learning-based processing of images. Now, it boasts around 5,000 users, out of which 100 are B2B clients in more than 20 countries, mainly large e-shops, aggregators and e-commerce marketplaces. Their customers are brands like Mall Group, Novozymes, Verisure or SFR, and business partners companies like IBM or NVIDIA.
Company Development
The range of Ximilar's platform for visual AI is really wide. The company provides image recognition (categorization, detecting objects, and automatic image tagging), visual search solutions, and image tools for image editing (enhancing the resolution or removing background). The platform processes over 1 billion images yearly for the customers in MedTech , security, e-commerce, fashion design, real estate, stock photos, manufacturing & quality control.
Ximilar's business is based on the SaaS model – software as a service. It started as a ready to use service in the domains of fashion, home decor & design, collectibles (e.g., sports cards) and antiques. An important milestone was taking over the user base of the image recognition platform called Vize.ai in 2019 It became an integral part of the newly forming Ximilar platform for code-free machine learning as a service.
Today, clients can upload their own data and train the neural network from scratch. For example, one of such clients is a German real estate company determining the percentage of houses with solar panels on the roofs.
However, the majority of Ximilar's clients pay for the initial setup to customise the services to their specific type of data, and then they pay monthly subscriptions. Ximilar offers a high level of customization – clients can set their own level of similarity and accuracy. If it was too high, the algorithm would filter out very few results and if the level was very low, they would get too many results not similar enough.
Playing Internationally
The year 2019 was a milestone for the company's development also because of the opening of a sales channel for the US market through a business partner.
Foreign clients generate about 80 % of revenues. The key markets are Western Europe (generating about 40 %), the USA & Canada, and South East Asia (South Korea, Singapore, and Japan). The self-service buyers still represent the majority of their revenues (about two thirds), but the percentage coming from the big clients with their own account managers keep growing.
The competitors include the giants like Google, Microsoft, or Amazon. However, their perfection usually lays in one domain only – for example, food images in the style of "what is on the plate". According to David's words, the Ximilar service has a broader application, works faster, and for a lower price.
In 2021 Ximilar was recognized by Deloitte Fast 50 as one of the fastest growing technology companies in Central and Eastern Europe in the Rising Stars category.
Technology Investment
Ximilar has recently become a technology investor in several European start-ups. "We enjoy working with start-ups. If they trust our technology so much to build business on it, I can hardly find greater praise. StyleSearch.com (Netherlands), OutFts.com (UK), DoorFeed.com (France), Tradingcards.ai (Croatia/USA) and more," David proudly names examples.
One of them is also GetMoments, a Czech company focusing on automatic video processing of the recordings made by the attendees of musical and sport events. The cloud application serves both the event organisers and visitors who get automatically generated personalised video clips merging their own footage with shots from other visitors.
Happy Harbour Brno
Most of the 15 employees are based in Brno. The city brings the competitive advantage of technology talents and lower labour cost. Two IT faculties are the sources of highly qualified personnel – not only for Ximilar. David's experience shows increasing awareness of Brno and interest to visit it and enjoy its vibe for oneself.
The South Moravian Innovation Centre helped the company in the initial stage – clarifying the business plan priorities, networking and more affordable rent. Ximilar succeeded to get a grant from the SME Instruments EU funding scheme and nominal support from creative vouchers. This also makes the difference when starting your path to build an international business.
---
David loves travelling, reading and playing music. He is a big fan of fantasy worlds, playing RPGs like D&D his whole life and enjoying LARPs lately. He is the proud father of two kids.
Ximilar in numbers
| | | | |
| --- | --- | --- | --- |
| | 2019 | 2020 | 2021 |
| Turnover (in mil CZK) | 5 | 6 | 8 |
| EBITDA (in mil CZK) | 1 | 0.5 | 1 |
| Employees worldwide | 5 | 10 | 12 |
| Employees in Brno | 3 | 5 | 6 |
| Share of R&D costs (in %) | 80 | 70 | 60 |